Why the Jeep Wrangler is Perfect for the Pacific Northwest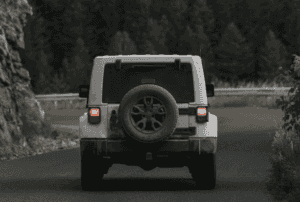 Off-roading is a popular pastime for drivers in the Pacific Northwest, as our region offers plenty of opportunities to explore the great outdoors. However, while off-roading can be fun and exciting, it can also be dangerous if you're not prepared for the conditions.
Driving in poor weather or terrain can be hazardous, so it's important to know your vehicle and what it can handle. A Jeep Wrangler is a great choice for those who want to explore the backcountry, as this vehicle is designed for off-road driving. In addition, a Jeep Wrangler Sport Limited comes with features that make it perfect for wet and icy conditions.
Jeep Wrangler Capabilities
Jeep Wranglers are built with a tough body-on-frame construction that can handle the rigors of off-road driving. The vehicle also has a heavy-duty suspension system that helps it navigate over obstacles. Jeep Wranglers are equipped with four-wheel drive, which gives them added traction and stability in slippery or uneven conditions.
Jeep Wranglers are also outfitted with features that make them ideal for driving in cold weather. The Sport Limited model comes with heated front seats and a heated steering wheel, so you can stay warm even when the temperature outside is freezing. The Jeep Wrangler's infotainment system includes a Jeep Navigation Group, which gives you turn-by-turn directions even in remote areas.
Looking for the perfect lifted Jeep? Read one of our previous blogs 'Looking For a Lifted Truck or Jeep?' for more information on how our service technicians can install any lift kit of your choice!
Other Jeep Models for Off-Roading
While we think the Jeep Wrangler is the best choice for off-roading, the Jeep Gladiator is also a great choice. It has a similar, rugged feel to it and gives you the ability to store outdoor equipment in the bed of the truck rather than in the interior of the vehicle.
The Jeep Cherokee Trailhawk is another option that's worth considering. It's a smaller SUV, but it still has four-wheel drive and a number of other features that make it perfect for driving in all types of conditions. The Trailhawk also comes in different color combinations with a stripe down the center that really reflects that tough-Jeep feel.
Find Your Next Jeep at Newberg Jeep Ram
If you're looking for a vehicle that can take you off the beaten path and handle all types of conditions, many of the models in the Jeep lineup are a great choice. These vehicles are built tough and come with features that make them perfect for driving in the Pacific Northwest. So whether you're headed to the mountains or the beach, Jeep can help you get there. Visit Bob Lanphere's Newberg Jeep Ram and test drive your next Jeep today!