Which Ram Truck Should I Buy?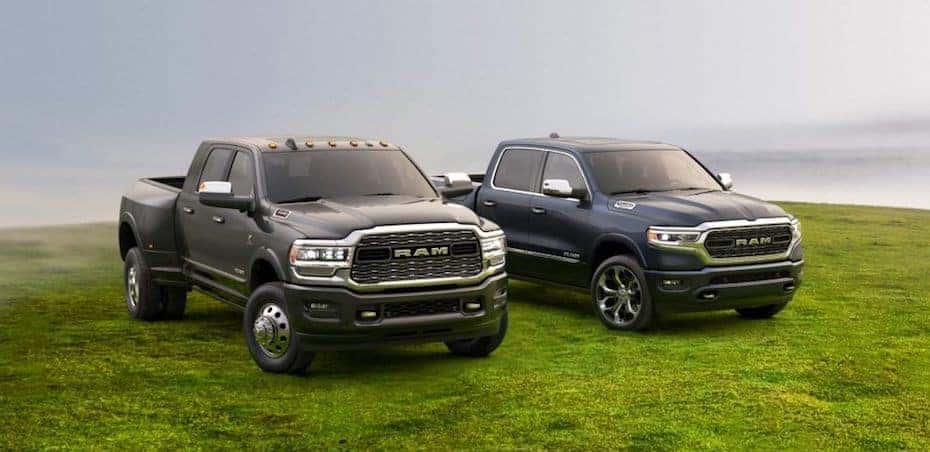 If you're on the hunt for a truck that works as hard as you do, the award-winning Ram lineup will serve you well as it has so many other Newberg drivers.
However, between the different models, configurations, powertrains, and options therein, the buying process can be daunting, especially for first-time buyers.
The first step is to decide whether the Ram 1500, Ram 2500, or Ram 3500 best suits your needs. Fortunately, our in-house truck experts delineated their differences in brief.
The Difference Between The Ram 1500, Ram 2500, and Ram 3500
The difference between the Ram 1500, Ram 2500, and Ram 3500 comes down to their hauling and towing numbers.
The Ram 1500
With a towing capacity of up to 12,750 pounds and up to 2,300 pounds of payload, the 2020 Ram 1500 will satisfy typical consumer and light commercial purposes. Among its range of engine options, the Ram 1500 offers a good blend of capability and practicality.
The Ram 2500 and 3500
Anything stronger than 1500 categorizes as "heavy-duty," where the engine and chassis are more robust and torque numbers enter four figures to help you tackle the most grueling jobs without breaking a sweat.
Accordingly, the 2020 Ram 2500 can haul up to 19,680 pounds, while payload tops out at 4,010 pounds. If that's not enough, the 2020 Ram 3500 will give deliver substantially more truck with a towing capacity of up to 35,100 and 7,680-pound payload.
Where the Ram 1500, Ram 2500, and Ram 3500 converge is their industry-leading formula of driver-centric innovations ranging from infotainment features to cutting edge safety technology to premium comforts.
In turn, your final choice should rely on your hauling needs.
Find Your Ram Truck At Our Newberg Dealership Today
Ready to discover your Ram truck? The team at Newberg Jeep Ram would be happy to provide personalized advice based on your unique hauling, comfort, and budgetary needs. Contact us today to get started on your purchase!
For exclusive savings on your next truck, we invite you to explore our new vehicle specials!