What You Need To Know About The 2021 Jeep Wrangler 4xe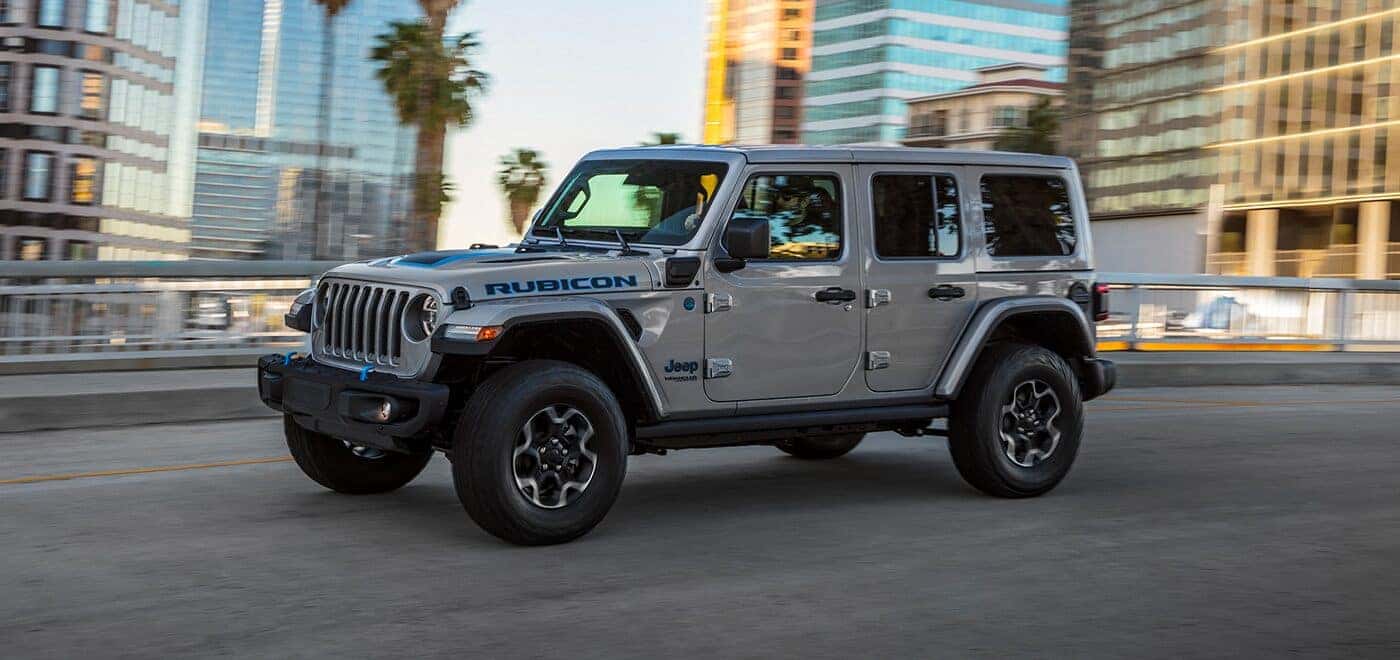 When it comes to the exciting 2021 Jeep Wrangler 4xe (pronounced "four-by-e"), our Newberg dealership has everything you need to know. We have the hybrid truck's scintillating stats and measurements, which break the mold of what to expect in a Jeep while staying true to the legendary Wrangler line all the same.
What Can The 2021 Jeep Wrangler 4xe Do?
To put it simply, the 2021 Jeep Wrangler 4xe can do a whole lot.
As the first ever hybrid vehicle with four-wheel drive, there's already a lot of expectations for the 4xe, and luckily for anyone interested in getting behind the wheel of it, it certainly delivers.
The 4xe is built strong with 470 lb-ft of torque and 375 hp, while boasting an audacious 0-60 mph mark of six seconds. Its hybrid capabilities are highlighted by an estimated 25 miles of all-electric range and over 400 miles of estimated total range.
Because it's a hybrid vehicle, the 4xe is also much easier on the environment when it comes to emissions and can also maintain a quiet ride with its electric mode. The 4xe has a manufacturer's estimated mpg mark of 50 miles, supplying you with efficiency without sacrificing the classic Jeep Wrangler build and design.
Quick Specs for the 2021 Jeep Wrangler 4xe
Now that you have the highlights of the 4xe, check out some more stats that Jeep's hybrid truck has to offer:
2.0L I4 DOHC direct-injection Turbo PHEV engine with 375 hp
16-kWh lithium-ion battery pack
Regenerative brake booster
Eight-speed automatic transmission
Estimated 5,000 lbs
An efficient, environmentally-friendly truck may have seemed unfathomable in previous years, but Jeep is always pushing to make ideas come to life. The Wrangler 4xe is just one little peek into the future, and is surely a delightful appetizer of innovation for the Wrangler line.
If you have any questions about the 2021 Wrangler 4xe or any other Jeep model in our vast Jeep inventory, feel free to contact us at Newberg Jeep RAM.