Wagoneer vs. Grand Wagoneer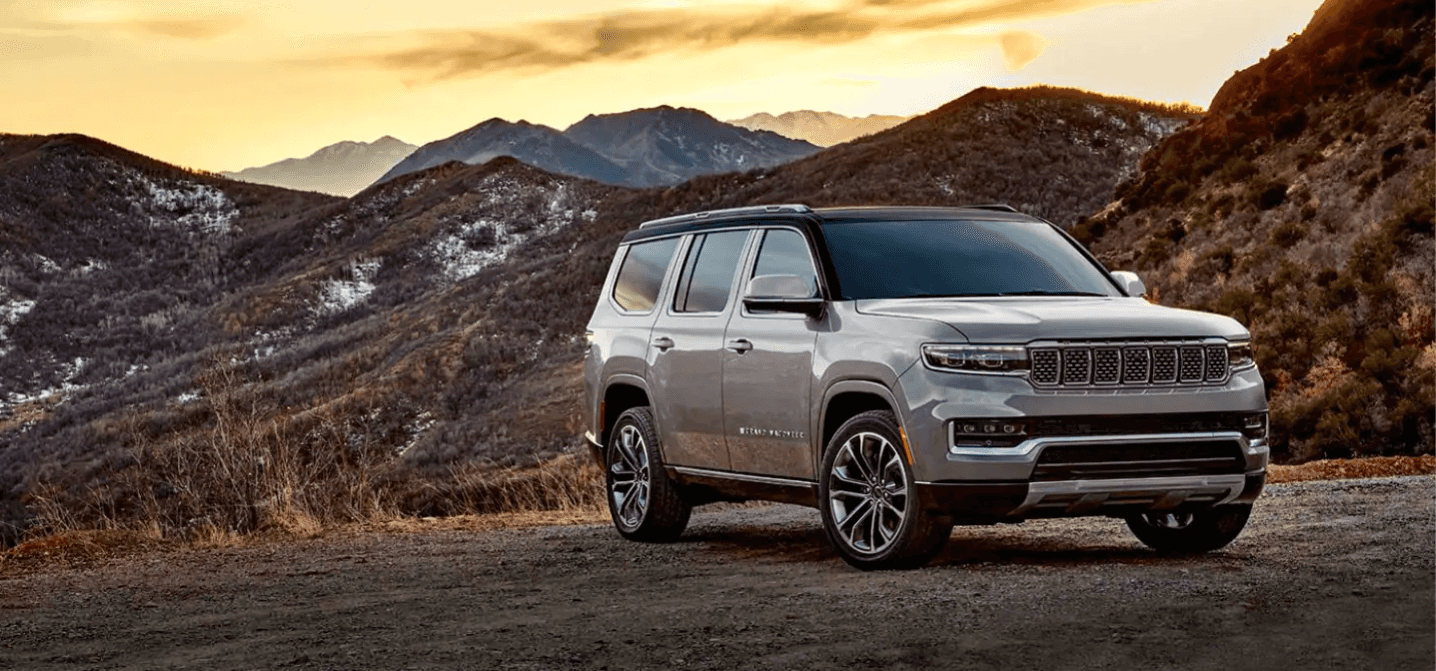 With the Wagoneer and Grand Wagoneer bearing similar styles and names, you may be wondering what the similarities and differences between the two vehicles are. While both are great vehicles, you can think of the Grand Wagoneer as a higher-end Wagoneer.
The Wagoneer and Grand Wagoneer: What's the Same?
Both models are full-size three-row SUVs, are the same size (with long-wheelbase versions, as well), and have the same interior layout, which allow up to eight passengers. Inside, you can find U-shaped windows, roof racks, and bold nameplate lettering across the front, back and sides, as well.
The Wagoneer and Grand Wagoneer both feature a V8 engine, though there is a slight difference between the two.
The Wagoneer and Grand Wagoneer: What's Different?
Generally speaking, the Grand Wagoneer has a few more premium touches than the Wagoneer. The former features a different grille design, chrome around the windows, a black-painted roof, copper-colored tinted windows and more premium LED lighting inside the cabin.
The Grand Wagoneer has about 75 inches of maximum display area, partitioned by up to seven screens, which is standard for the top-of-the-line Series III trim. These screens include the driver's digital cluster, center infotainment screen, passenger screen, two rear screens for entertainment and comfort controls screens for climate and seat adjustment.
Meanwhile, the Wagoneer has the cluster and main center touchscreen standard, though the aforementioned screens on the Grand Wagoneer are available to add.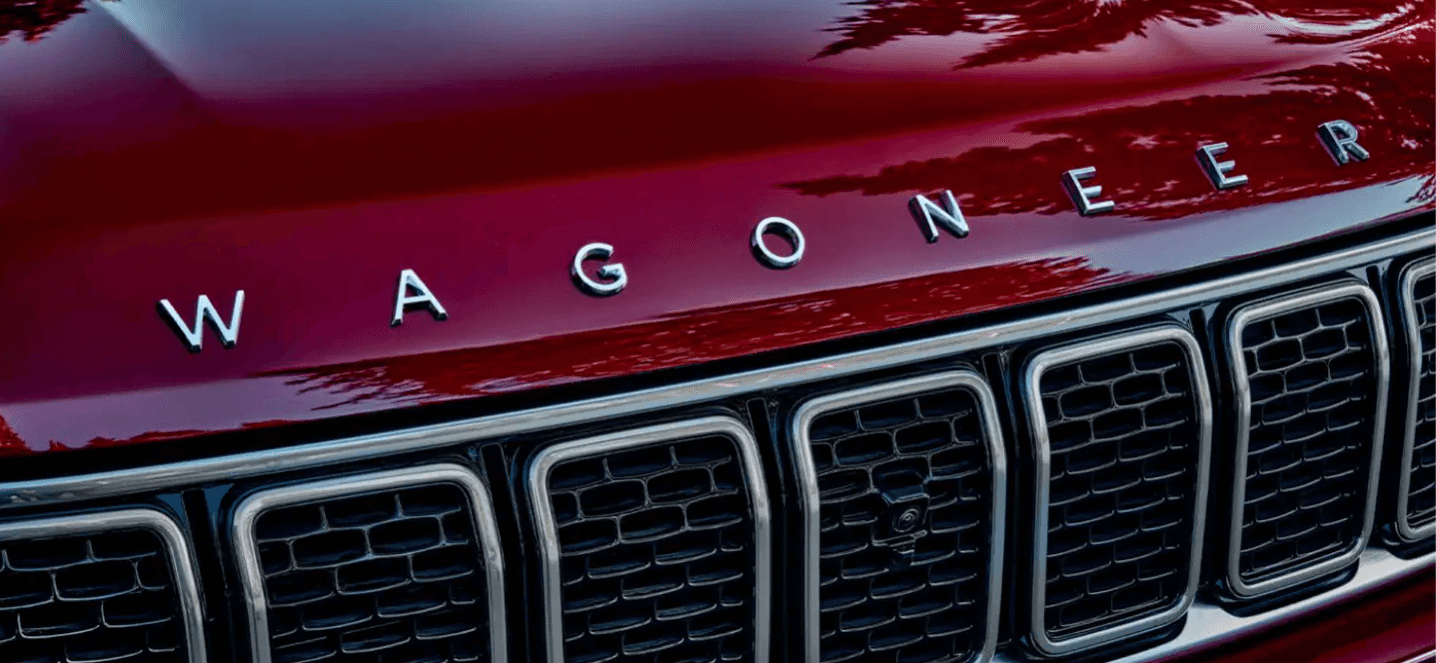 As far as the engines go, the Wagoneer has a 5.7-liter V8 with the eTorque 48-volt mild-hybrid system. This engine cranks out 392 horsepower and 404 lb-ft of torque, with the ability to tow up to 10,000 pounds.
The standard engine in the Grand Wagoneer is a 6.4-liter V8, pumping out 471 horsepower and 455 lb-ft of torque. The upgraded engine allows the Grand Wagoneer to go from zero to 60 mph in six seconds, though the towing capacity falls just short of 10,000 pounds.
While the Wagoneer and Grand Wagoneer sport key differences, you surely cannot go wrong with either vehicle. The models have made a triumphant return after a 30-year hiatus, and they're sure to show why they've been truly missed.
Explore the Wagoneer and Grand Wagoneer in Newberg
If you're interested in the Wagoneer or Grand Wagoneer, schedule a test drive with us at our dealership near Portland. If you have any questions about the Wagoneer, Grand Wagoneer, or any other models in our new Jeep inventory, feel free to contact us at Newberg Jeep RAM.