Jeep Wrangler vs. Jeep Rubicon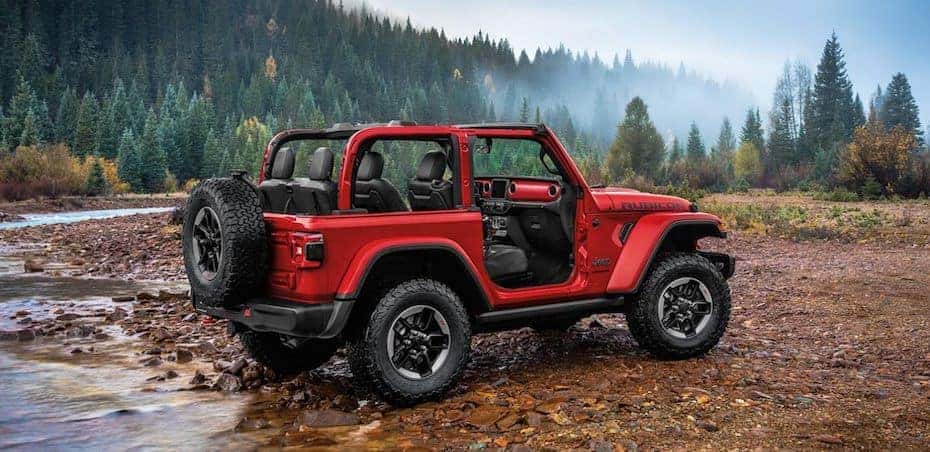 When you think of a Jeep, chances are the iconic Jeep Wrangler comes to mind. With its unmistakable design and renowned off-road capability, it's no wonder why so many Newberg drivers craving a dynamic SUV choose the Wrangler.
There are some misconceptions, however, when comparing it with the Jeep Rubicon, which is nothing more than a Jeep Wrangler finely tuned for off-roading.
What's The Difference Between the Jeep Wrangler and The Jeep Rubicon?
The Jeep Wrangler
The Jeep Wrangler is the quintessential Jeep model. It's well suited for both trailblazing and cruising around the streets of Newberg. Although many associate the Wrangler with rock crawling and river fording, recent models have proven themselves as excellent commuters with refined interior materials, advanced assistive technologies, and cutting-edge infotainment features.
The Jeep Wrangler Rubicon
The run-of-the-mill Wrangler might be known for its versatility, but the Jeep Wrangler Rubicon was born for going off the beaten path. With a strong transfer case, low-gear ratio, massive tires, and several other off-road essentials, the Wrangler Rubicon outclasses even the roughest Wrangler models when it comes to conquering mountainous terrain.
Which Jeep is Right For Me?
Aside from off-road chops, you'll want to consider prices. For the 2020 model year, the base Wrangler starts as low as $28,295, whereas the Rubicon climbs to $38,695. Sure the Rubicon might set you back a bit, but if you plan on making your path often, the raw capability will pay for itself well over.
However, as the Jeep Wrangler is highly customizable, you can always upgrade yours to your exact liking regardless of trim level. It isn't unheard of to see a customized Wrangler Sport, the base model, keeping up with the likes of the Wrangler Rubicon in off-road scenarios. When all is said and done, any Jeep Wrangler will likely satisfy your appetite for adventure.
Discover Your Jeep Wrangler in Newberg
Ready to find out which Jeep Wrangler model is best for you? Contact us at Newberg Jeep RAM to schedule a test drive.
For unmatched savings on your Jeep Wrangler, check out our new vehicle specials.