JEEP WRANGLER IS THE 2019 MOTORTREND SUV OF THE YEAR
Unstoppable: Jeep's inimitable flagship is better than ever
Look past the iconic grille, and you'll see it. Behold the latest evolution of a seven-decades-old design, a soul-stirring affirmation of freedom, a surprisingly groundbreaking vehicle that shouldn't work in the 21st century as well as it does. The new Jeep Wrangler is what crossovers want to be when they grow up, and it's the 2019 MotorTrend SUV of the Year.
Rarely do past and future coexist so beautifully. The thoroughly redesigned and re-engineered Wrangler finds its own path to modernization, resisting the temptation to dilute its climb-that-mountain capabilities for crossover softness. Even so, beach-bound cruisers and daily commuters will appreciate the upgraded pavement game, and off-roaders will admire how much more confidently they can traverse their favorite trails. This Jeep delivers, no matter what.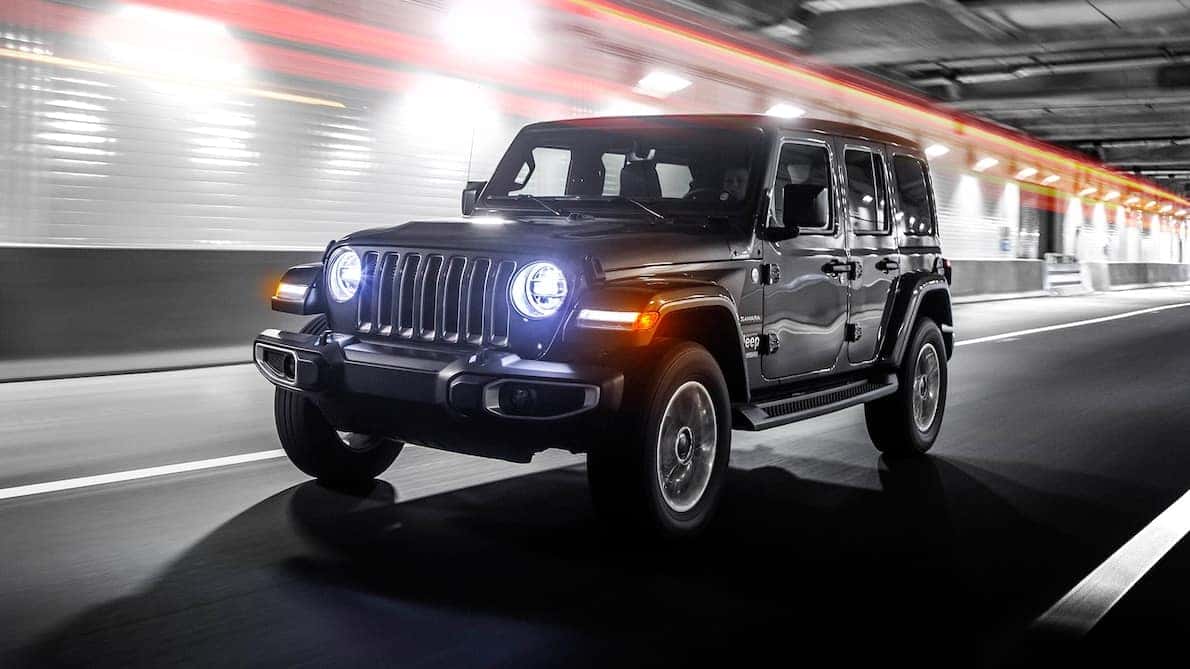 The Wrangler's diverse range furnishes a model for every need. For the Jeep lover reminiscing about the Wrangler's past, the capable two-door model with a V-6 and manual transmission costs about $30,000—before hitting the aftermarket for customization. The four-door Unlimited model makes it easier to bring friends along for the journey. Perhaps the best part is the available mild-hybrid turbo-four, which improves EPA-rated city fuel economy by an astounding 38 percent compared to the outgoing model.
"The Wrangler is a thoughtful, thorough rework of an American original," international bureau chief Angus MacKenzie said. "It's laser-focused on improving the performance of its intended function, right down to the last nut and bolt."
To read the full MotorTrend article by Zach Gale  &  Michael Shaffer, Click Here.
See our full lineup of Jeeps & learn more about the Wrangler.