How to Best Maintain Your Jeep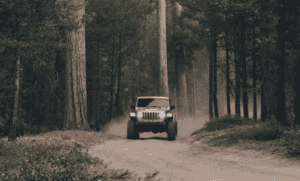 The Jeep lineup is one of the most popular and well-known in the United States. The Wrangler, Grand Cherokee, and Renegade are all highly sought-after vehicles for their off-road capabilities and style. While they're known for being tough and durable, they still need to be properly maintained in order to keep running at their best.
Oil Change
One of the most important maintenance items for any Jeep is an oil change. Newberg Dodge Jeep Chrysler offers a few competitive deals on oil changes including a premium synthetic oil change and multi-point inspection at a great price. Our service team only uses the best oil and filters for your Jeep.
It's generally recommended that you change your oil every 5,000 miles, but it's important to consult your owner's manual first. Some newer Jeeps have special oil that can last up to 10,000 miles. If you're unsure, our Mopar service department can help you figure out the best interval for your individual Jeep.
Tire Pressure
In addition to getting your oil changed on a regular basis, it's also important to keep an eye on your Jeep's tire pressure. Properly inflated tires not only improve your gas mileage but also help your Jeep handle better on and off the road. You should check your tire pressure at least once a month, and before long trips. Our Mopar service department would be happy to help you with this as well.
If you want to ensure that your Jeep runs smoothly for years to come, it's important to schedule regular oil changes at a qualified service center. Newberg Dodge Jeep Chrysler is one of the best places in town to take your Jeep for an oil change – our Mopar-certified technicians know all there is to know about keeping Jeeps running properly. Plus, we always use genuine Jeep parts and fluids, so you can rest assured that your Jeep is getting the best possible care.
Schedule an Oil Change
Scheduling an oil change at Newberg Dodge Jeep Chrysler is easy – just give us a call or schedule an appointment online. We'll get your Jeep in and out quickly so you can get back to enjoying the open road. Thanks for choosing Newberg Dodge Jeep Chrysler!