Does the RAM 2500 Have Remote Start?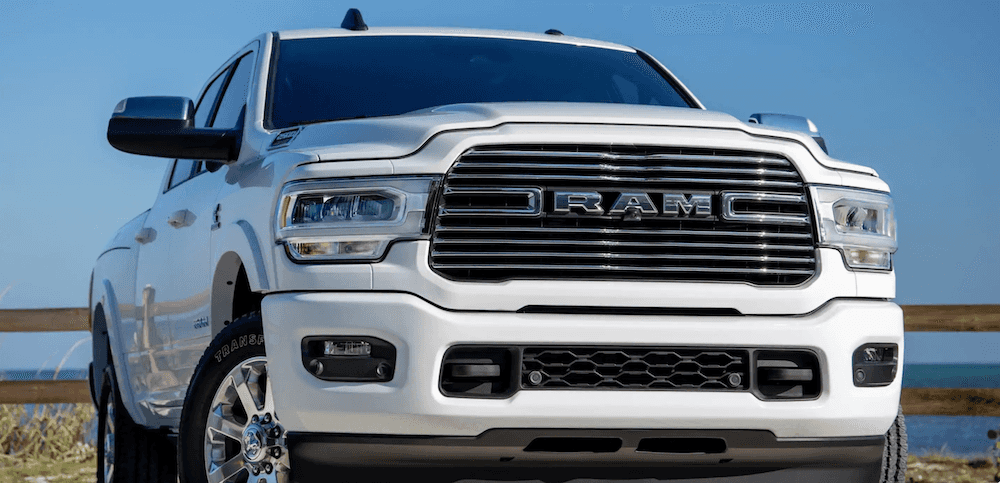 Does the RAM 2500 Come With Remote Start?
The Ram 2500 features a Remote Start system and is available on the 2020 Big Horn, 2020 Power Wagon® Crew Cab, as well as some previous-year models. Newberg Jeep Ram is here to help you get the Remote Start on your RAM 2500 going, giving you a headstart on your commute before stepping into your vehicle.
How To: Ram 2500 Remote Start Instructions
To start the engine with Remote Start, push and release the Remote Start button (⟳) twice. Your 2500's parking lights will flash and the horn will sound twice to let you know Remote Start was successful.
To turn off the engine with Remote Start, push the Remote Start (⟳) button once.
Keep in mind that Remote Start will automatically turn off after 15 minutes of inactivity, but you can restart the cycle for another 15 minutes by pushing and releasing the Remote Start button (⟳) twice.
Additional Remote Start Features
Remote Start also allows premium features in the RAM 2500 to turn on automatically. If you have a heated steering wheel and heated driver's seat and the temperature is 40℉ or below, Remote Start will initiate the heated steering wheel and seat.
On the flip side, if the temperature is 70℉ or above, Remote Start can activate the driver's ventilated seat if the feature is installed in your vehicle.
These settings can be turned on or off via your Uconnect touchscreen:
Go to "Multimedia" > "Uconnect Settings" > "Auto-On Driver Heated/Vented Seat & Steering Wheel with Vehicle Start".
Shop for the Ram 2500 and More at Our Dealership
The RAM 2500 is just one of many models we have in our inventory. McMinnville and Sherwood area shoppers can browse both new and used Jeep and RAM vehicles at our dealership in Newberg, OR.
Check out our new Ram specials to save on your next vehicle purchase, and feel free to contact us if you have any questions.