Brake Repair and Replacement in Newberg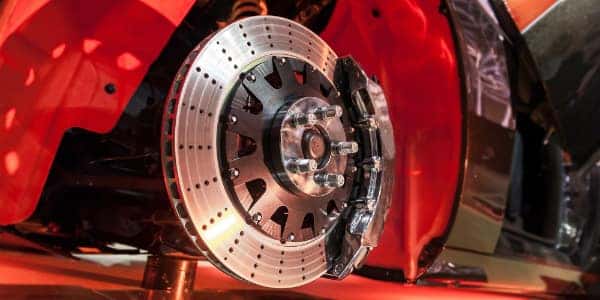 Newberg, McMinnville and Sherwood auto-owners can rely on our Newberg Service Center to ensure their vehicles are maintained and ready to take on the road at all times. Your brakes are vital to every trip you make, so if your vehicle needs brake service, stop by our service center today.
Proper brakes should not only help you stop safely, but also help regulate the balance and control of your vehicle while braking. We cannot emphasize enough how important quality and properly-functioning brakes are, so if you have any issues with your vehicle's brakes, our expert service technicians can lend a helping hand.
When Should I Bring My Vehicle in for Brake Service?
It is recommended that brakes be inspected every six months, but if you are experiencing any of the following, we suggest you come into our Newberg service center as soon as possible:
Grinding sound: generally indicating worn-down brake pads
Soft/spongy brakes: if you have to push down on the brakes a little harder than normal or your vehicle pulls to one side while operating, your vehicle needs brake service
Vibrations from steering wheel or pedal when braking
Strong odor: overheated brake pads could cause an odor
Warning light: plain and simple, your car needs brake service
If you've gone without a proper brake inspection for an extended period of time, it would also be a good idea to visit us for a professional look. Even if your brakes seem to be working just fine, they could still be due for service.
Visit Our Newberg Service Center for Brake Service Today
If your vehicle needs brake service, schedule a service appointment with us at our Newberg Service Center. You can also check out our service coupons and specials to potentially save on your next visit.
If you have any questions about your vehicle's brakes or any other automotive services, maintenance or repairs you may need, please do not hesitate to contact us at Newberg Jeep RAM.