Air Filter Replacement in Newberg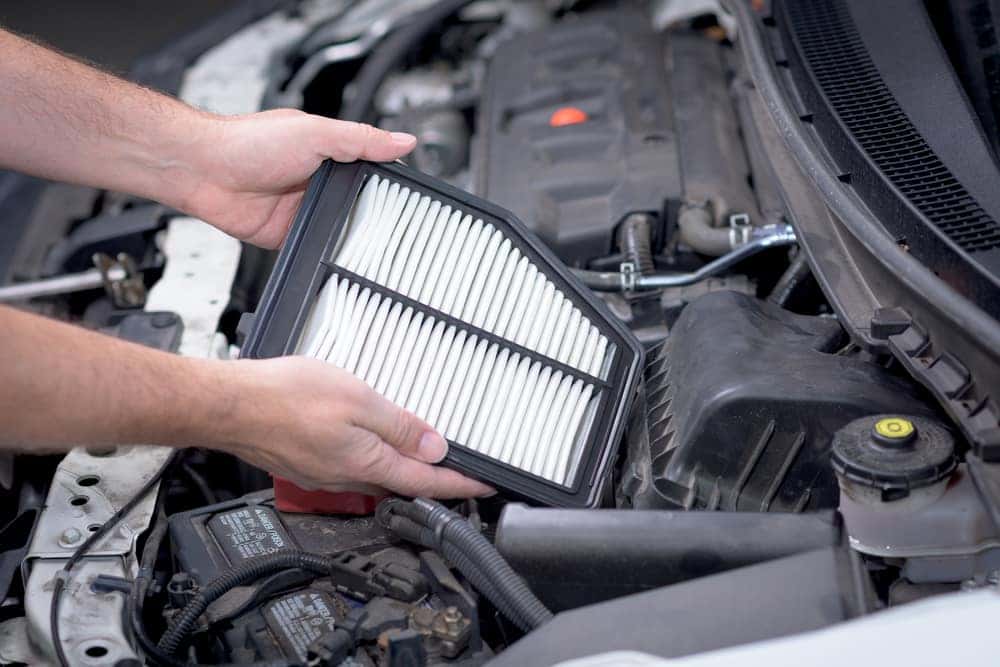 Our Newberg Service Center wants to help you stay on top of your vehicle and its maintenance schedule. From oil changes to windshield wiper replacements and cabin air filter replacements, our expert service technicians help maintain Newberg area vehicles each and every day.
When Should I Replace My Car's Air Filter?
If you aren't sure what to look out for when it comes to an overused cabin air filter, pay attention to these three things on your next drive:
Bad Odor: If your car's interior starts to smell out of nowhere, it could be an overused air filter. The filter is designed to catch any pollutants and other culprits that could cause unpleasant smells over time. If you have an unexplained odor in your car, it may be your air filter.
Reduced Airflow: The stifling heat is hard enough to deal with, but a cabin with reduced airflow could make it even harder. If your air conditioner isn't letting out cool enough air or you find that your overall airflow has decreased, it's possible that your cabin air filter is long overdue for a replacement.
Loud or Abnormal Noises: Trust your senses. If you don't feel cold air or hear some odd noises churning out of your climate control fan when you turn it on, there could be an issue with your air filter. If something substantial enough is caught in the filter, it could potentially lead to more issues if left unattended.
Replace Your Cabin Air Filter at Our Newberg Service Center
Does your cabin air filter need to be replaced? Schedule a service appointment with us at our Newberg Service Center. Be sure to take a look at our service coupons and specials to potentially save on your next visit, as well.
If you have any questions about your vehicle's cabin air filter or any other automotive services, maintenance or repairs you may need, please do not hesitate to contact us at Newberg Jeep RAM.