Adventure Doesn't Stop For Winter With The Jeep Renegade
With the first day of winter officially upon us, chances are that you're going to find yourself driving through snow at some point over the next few months. Whether you're heading up to Mt. Hood for a day of skiing or snowboarding, or braving the passes to visit the family for Christmas, the Jeep Renegade is equipped to get you through even the most challenging driving conditions safely and without difficulty.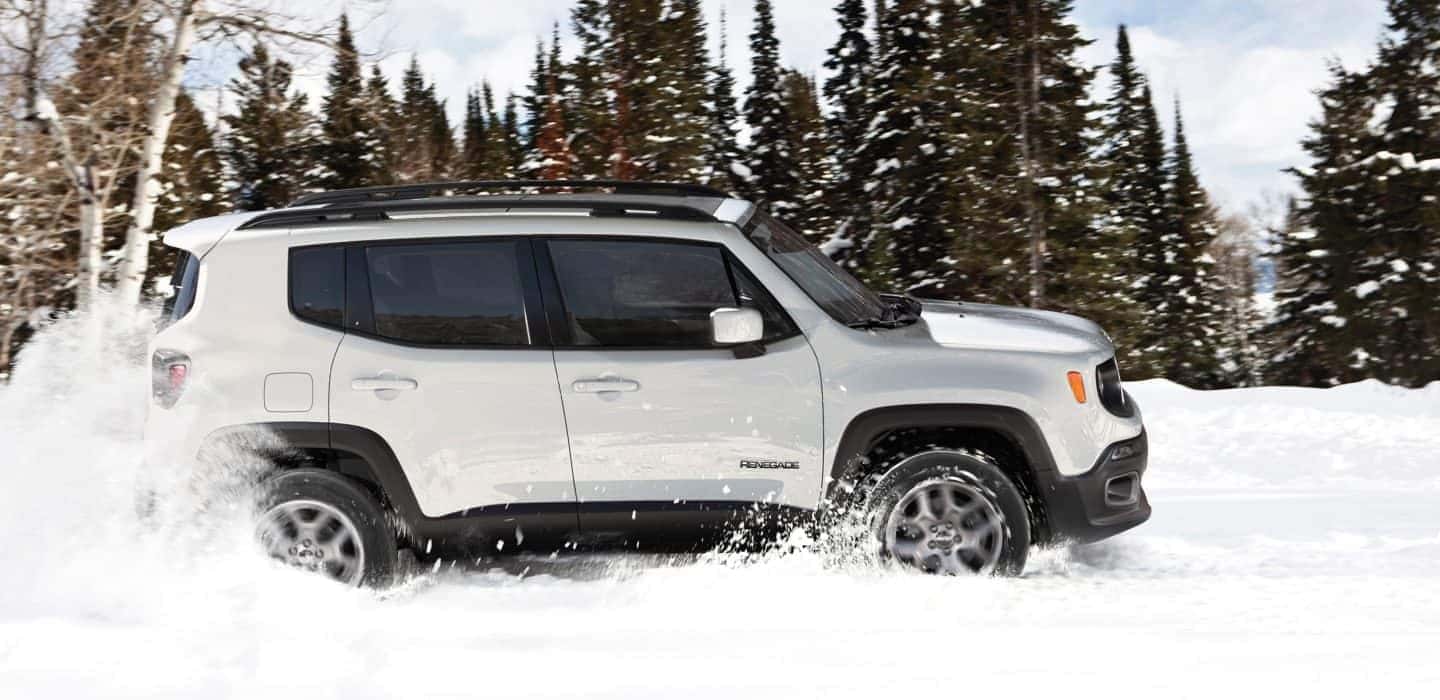 The Jeep Renegade's two available all-wheel drive systems both feature an electronic traction management system that tunes the vehicle's systems to handle challenging winter roads. The Renegade's SELEC-TERRAIN® TRACTION MANAGEMENT SYSTEM adapts traction performance to fit any terrain placed before you. Snow Mode adjusts for ultimate performance over snow- and ice covered roads by maximizing vehicle stability and minimizing oversteer. Major systems auto-engaged and managed in this mode include antilock brakes and traction control. With this technology behind you, you're free to focus on your adventure without worry of the weather messing up your plans.
See our full lineup of Jeeps & learn more about the Renegade.